Complete processing lines
for mushrooms
GEGE MACHINEBOUW BV


Specialized in taiolor made machines and processing lines
The world of mushrooms is well known to GEGE Machinebouw. Since 1998 we develop machines and processing lines for mushroom processors.  Want to find out more about the possibilities we have for you?
Continue reading!

Perfect

sorting
Perfectly sorted mushrooms without bruised mushrooms

Together with customers
Unique machines developed together with our own clients

Our own


production
Produced locally from 1998
The complete processing line
Sorting
The patented process does sort the mushrooms from large to small. In this way the bulky parts are removed first creating space for efficient sorting of the medium and smaller mushrooms. This creates a very accurate and high capacity sorting of up to 20 tonnes per hour.
Positioning
Effectively preparing the mushrooms for precise cutting of the stems. This position is extremely important as it determines the succes rate of the cutting process to follow.
Cutting stems
This process does cut the mushroom stems from 10 to 25 mms (adjustable) as required.  In combination with the accurate positioning system, the horizontal and vertical knives take care that no mushroom can escape precise cutting.
Rinsing
This gentle process rinses the mushrooms to reduce any remaining dirt and making the mushrooms snow white.
Box processing
The mushrooms are accurately weighed in boxes (up to 2000 boxes per hr). Stacking, destacking of boxes and palletizing can be included. An extra check line for the boxes for manual inspection can be included.
Overview
The total processing line, from harvesting in the cell up to the loading of the boxes into the lorry.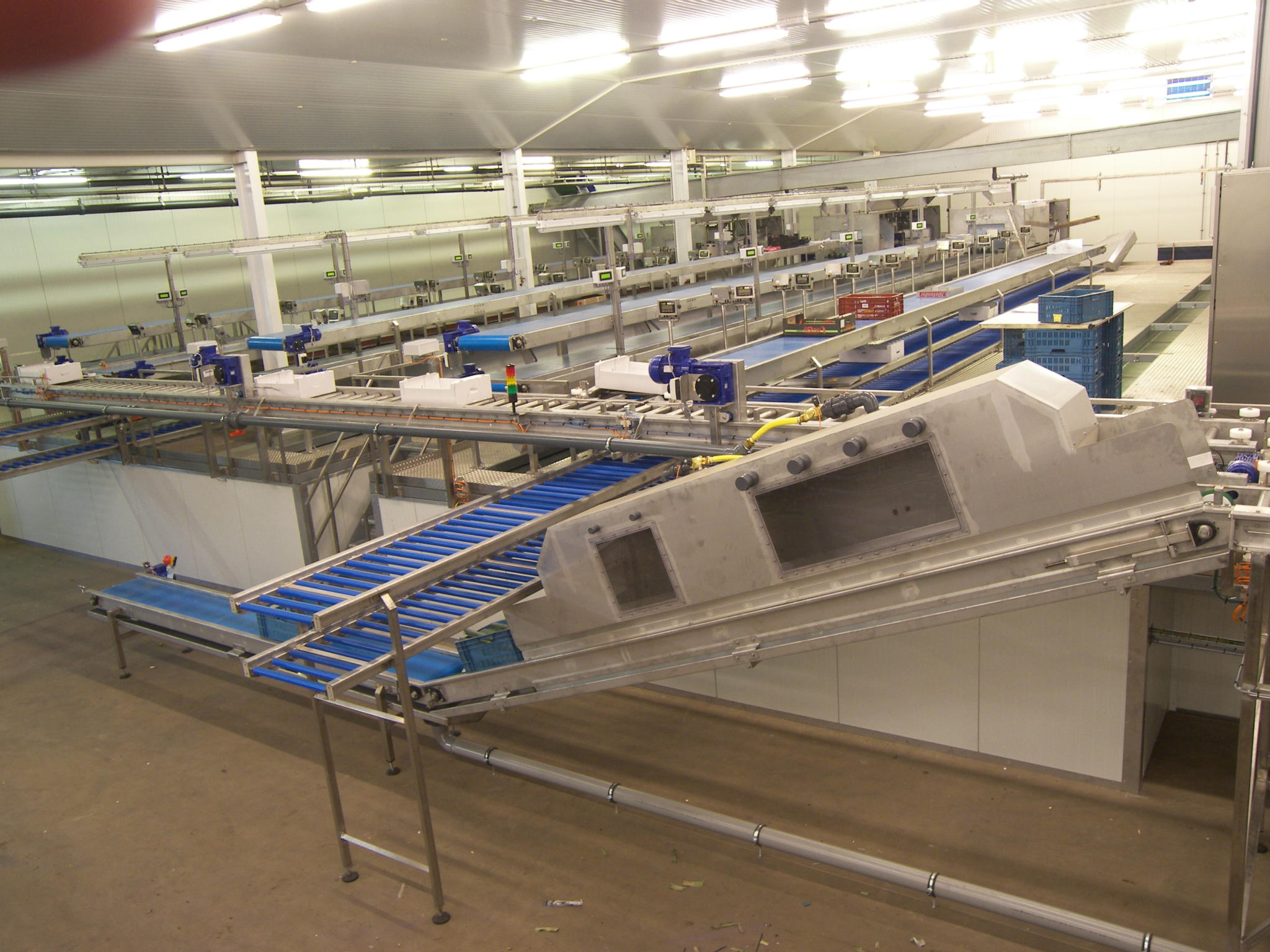 Our strength is the power to create solutions
GEGE Machinebouw has designed a unique cutting machine that cuts stems of mushroom very accurately at an astonishing speed.
the Key benefits


of the processing lines of GEGE machinebouw

High

processing capacity

(10 – 20 tonnes per hour)

Minimal

number of times dropping the mushrooms

Low

maintenance requirement

Low

downtime

Completeley

wash down installation for food proof cleaning

Less

people required to correct mushrooms